£3 million investment puts courier company on a fast track to growth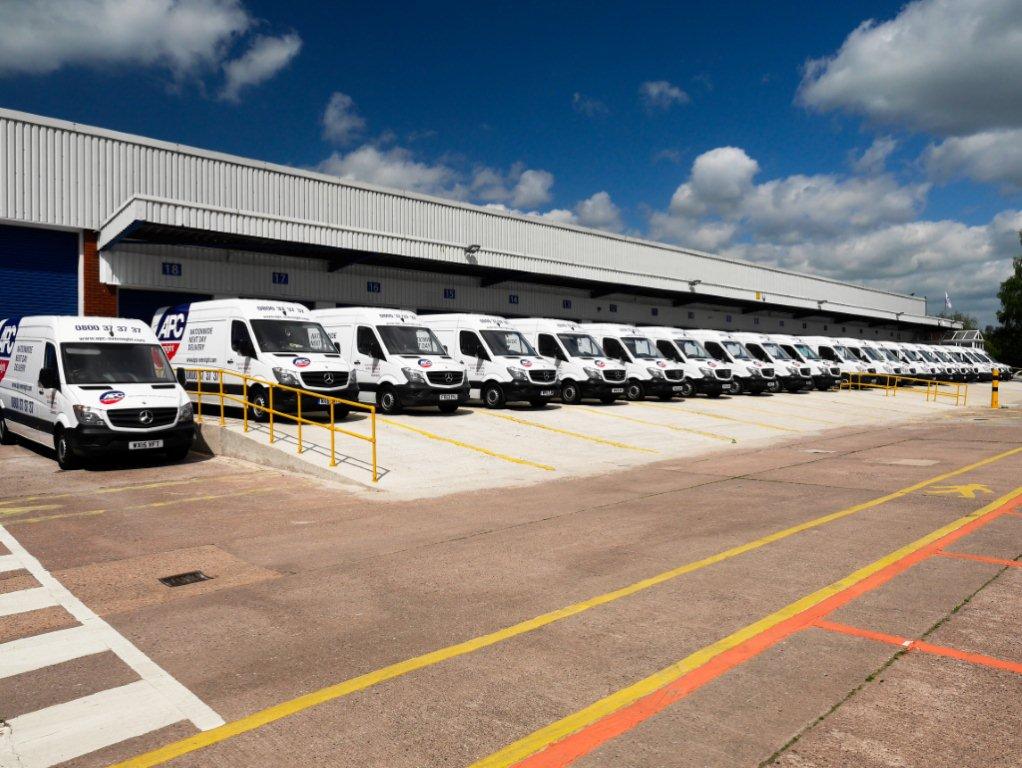 A family-run business, which has been based in Cannock and the Black Country for half a century, is setting its sights on rapid growth, following a £3 million investment.
EDS Couriers, part of the UK's largest independent courier company APC Overnight, was founded by Len Evans in the 1960s as a petrol station and workshop. Today, it is one of the region's leading independent delivery companies.
The investment, which was secured through funding partners NatWest, Royal Bank of Scotland and Lombard Asset Finance, has allowed the company to double its capacity, moving onto a new 2.5 acre site in Heath Hayes, Cannock.
The finance deal was negotiated by Mark Winter-Wright Senior Commercial Banking Manager at Nat West, based in Wolverhampton.
Current managing director, Andy Evans - son of founder Len Evans - attributes the company's ongoing success in part to the decision to join the APC Overnight delivery network in 2003. He said: "Thanks to continued support and investment, in less than 13 years we have gone from working out of a two car garage to a 36 bay super depot with parking for around 60 vans, trucks and trailers."
EDS Couriers continued growth has also been good for employment, with the company expanding from a workforce of 15 in 2003 to more than 100 employees, including 20 new positions in the last six months.
Andy said: "We've seen huge growth in the delivery market during recent years and this has allowed us to take on more staff. We're achieving 30 per cent year on year growth at the moment and are continually looking for the best people to help us keep growing."
Jonathan Smith, CEO of APC Overnight said: "Several thousand small and medium sized businesses rely on our regional depots to help them reach out to more of their customers. EDS Couriers is a great example of how important our local depots are to supporting regional economies and championing local businesses across the UK. The continued growth of small businesses choosing APC Overnight services is testament to the efficient and secure delivery service and customer satisfaction our depots provide."
For media enquiries please email apc-team@schonandco.com.