A bespoke service for specialist products: APC streamlines deliveries for Wales Archery
Before the pandemic, the specialist archery shop was focussed on its bricks and mortar offering, with people travelling from all over the UK to buy their archery equipment. But since the pandemic began in 2020, Wales Archery has seen demand steadily increase for purchasing kit online with a 25% increase over the past two years.
To meet this demand and ensure the same exceptional level of service for online customers, as well as those who purchase in-store, the team has needed to carefully consider their delivery partners.
Parcels of all shapes and sizes
Wales Archery has worked with a number of delivery providers over the years but the team were never fully satisfied with their experience. Given the nature of the products, standard packaging and a standard service does not always fit Wales Archery's needs. This has meant that in the past, elements of an order would have to be sent separately, with some larger items, like bows, separated.
With the numbers of online orders rising and Wales Archery sending 100 consignments a week, General Manager Adam Lewis and his team were looking for a solution that would consolidate their deliveries and also be as unique as their offering.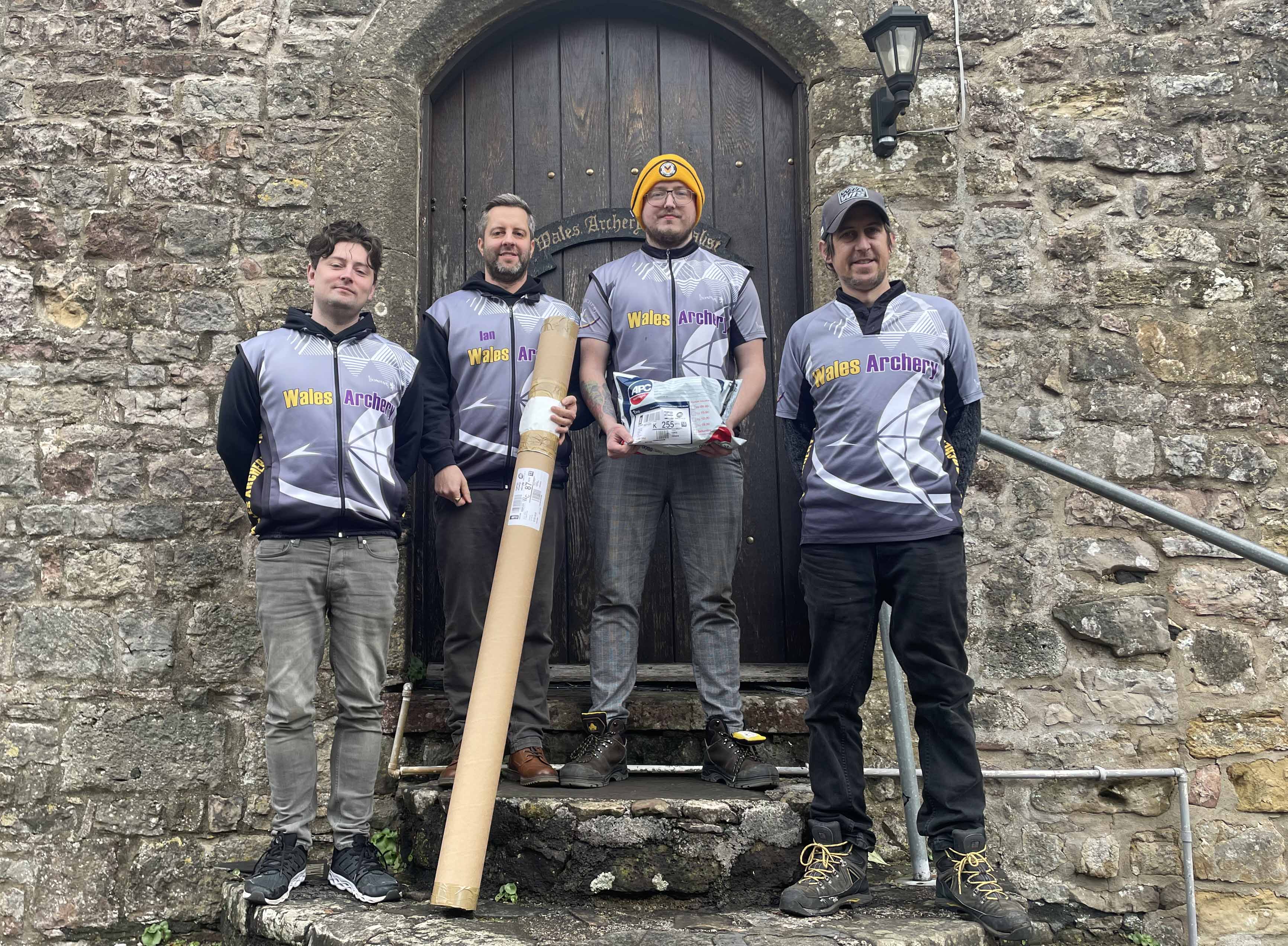 National delivery with a local touch
The APC delivery network is unique and flexible, offering specialist businesses such as Wales Archery a service tailored to their needs. It is the UK's largest independent parcel delivery network, owned and run by over 100 local delivery and collection specialists. The APC has been committed to supporting and providing excellent service to its many SME customers since 1994, ensuring that across its network, customers will always talk to someone local to them.
Chris Evans, Business Development Manager at Bridgetime Transport Group, part of the APC network, got to know the Wales Archery team and their specific requirements right at the start of their partnership. Working closely together, Wales Archery and Bridgetime Transport Group spent time trying and testing different packaging options to ensure the service provided was just right.
Adam Lewis, General Manager at Wales Archery said: "Knowing Chris is just on the end of a phone and is dedicated to helping us make our partnership a success has made a real difference. Our priority is serving our customers - we have so many loyal customers who have shopped with us for years and the amount of new archery fans is growing.
"Archery is experiencing a burst of new interest - 40% of archery club members every year are people who are new to the sport. With this in mind, first impressions count and it's extremely important that we get our delivery experience right. Having Chris and the team at Bridgetime on our side makes my job a lot easier."
Chris Evans at Bridgetime Transport Group, added: "One of the best bits of being part of the APC network is that I can develop individual relationships with customers and get to know and support local businesses here in Wales. Wales Archery is a special business with a real passion for what they do, so it's a pleasure to support them in their bid to delivering excellent service."
For media enquiries please email apc-team@schonandco.com.