Acorns receives special delivery from APC Overnight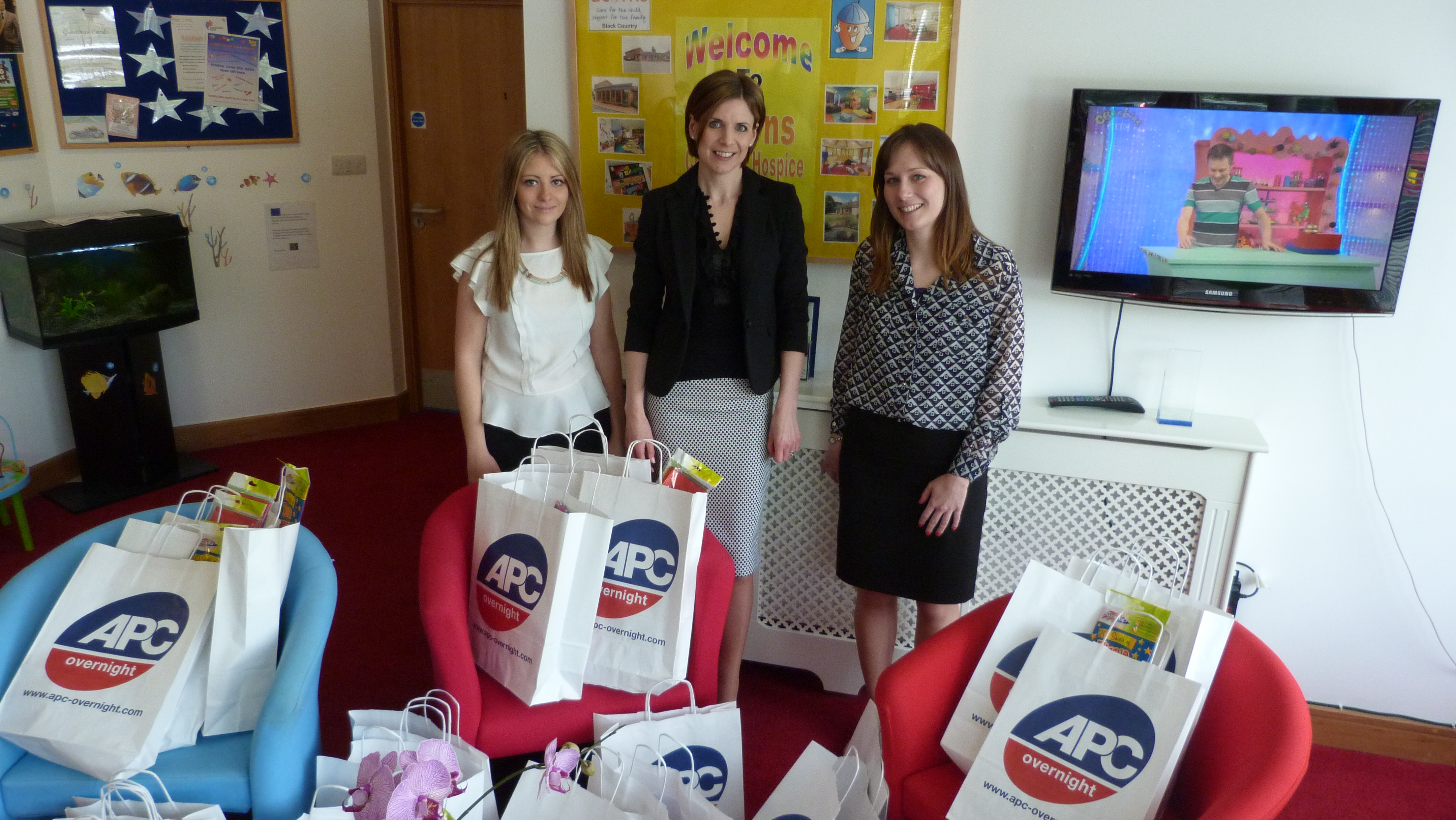 Staff at APC Overnight, the UK's largest privately owned next day parcel distribution firm, donated a variety of craft items, puzzles and educational workbooks over the Easter period to provide fun activities for the children and families supported by the charity's Hospice at Home service. Acorns has a team of experienced, specially trained nurses and healthcare assistants who provide respite care to children within their own home. They are currently supporting 26 families in the local community, each of whom will receive some of the materials donated by APC Overnight staff.
Tara Barnes, Head of Sales & Marketing at APC Overnight, said: "Acorns supports children and their families across the Midlands who are in need of care and support and we are always delighted to be able to donate to such a fantastic cause. It was great to see so many of our staff show their generosity over the Easter period and we will certainly continue to support the great work of Acorns' Hospice at Home scheme at every opportunity."
Charlotte Anson of Acorns, added: "We support our children and families in many different ways but this is only possible with the backing of local businesses and the community. Donations, both cash and gifts, are vital in enabling us to run our services, including Hospice at Home. With 26 families to support, we have no doubts these items will be put to very good use. "On behalf of the children, families and staff at Acorns, I'd like to say a thank you to APC Overnight for once again providing us with such wonderful support.
For media enquiries please email apc-team@schonandco.com.