APC Overnight celebrate 20 years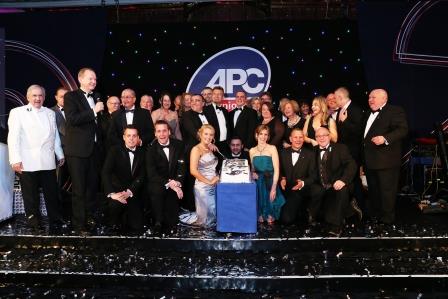 More than 600 representatives from courier companies across the UK came together recently to celebrate the 20th anniversary of the founding of APC Overnight. Now the UK's largest independent delivery company, APC Overnight was established on the principle of reliable, customer-focused overnight delivery –which remains core to its service today. The company is comprised of 115 independent delivery businesses in towns and cities across the UK, all feeding into a highly managed centralised system. Marking the company's 20th anniversary, chief executive, Karl Brown, said: "It is genuinely staggering to think that what started as a delivery business with just 27 vans to its name has evolved into the UK's largest privately owned next day parcel delivery firm.
"APC Overnight was founded on the principle that localised businesses are able to provide the best service for companies in their area and this is something we have maintained throughout the past 20 years. In fact this is one of the main reasons that APC Overnight remains committed to providing a freephone number that gives customers direct access to their depot.
"It is thanks to the continued commitment and hard work of all of the staff at our 115 depots nationwide, as well as at our central hub in Cannock, that we have been able to continue to provide a first-rate delivery service for companies and individuals throughout the UK.
"We're looking forward to delivering for even more businesses in the next 20 years."
For media enquiries please email apc-team@schonandco.com.