APC Overnight obtain the ISO 14001 and OHSAS 18001 certification
APC Overnight, the UK's largest independent delivery network, has obtained the UKAS ISO 14001 and OHSAS 18001 certification through the accrediting body, Interface NRM.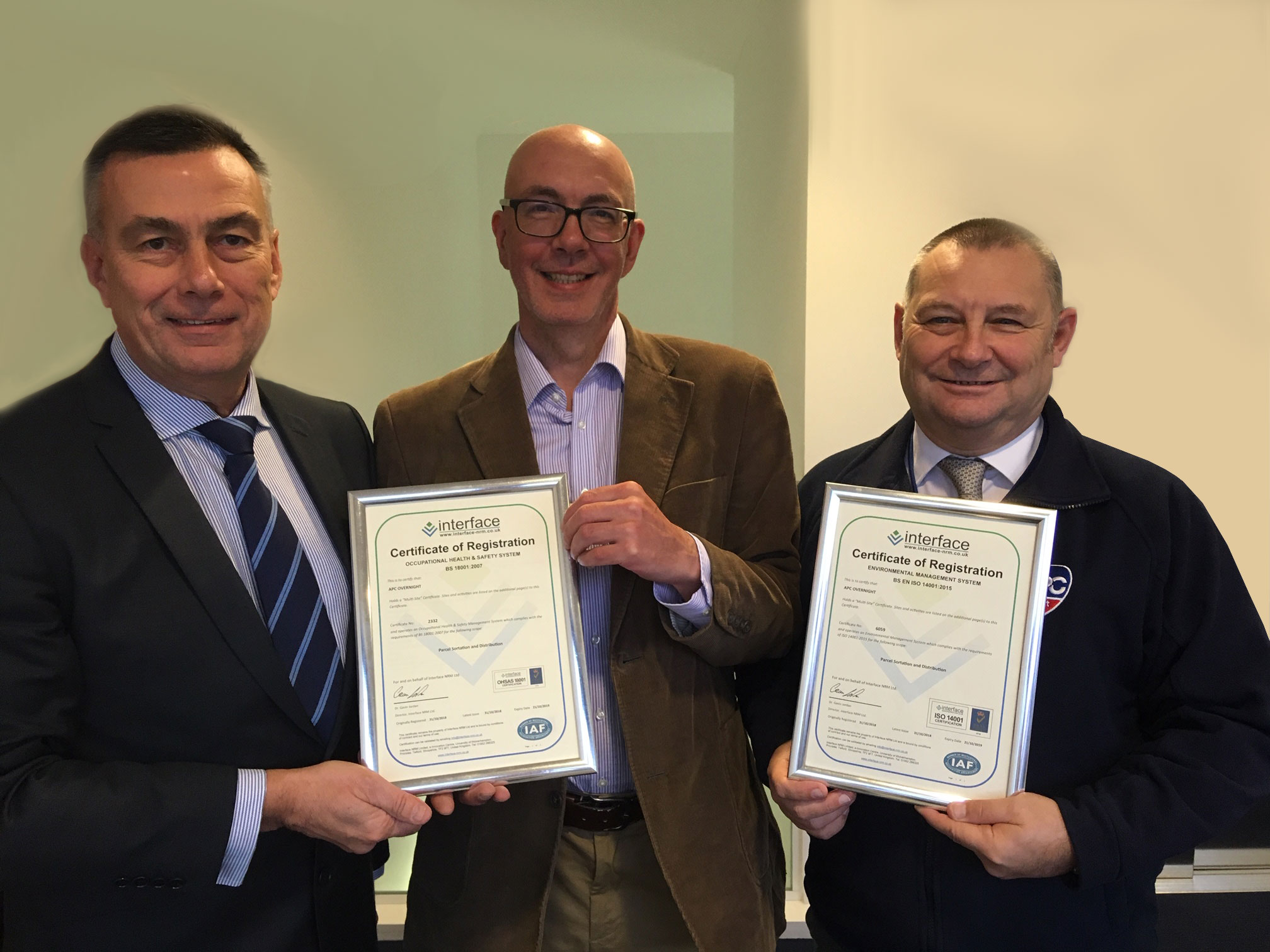 This achievement demonstrates APC Overnight's commitment to reducing their environmental impact and improving occupational health and safety. UKAS ISO 14001, is an internationally recognised standard for environmental management, allowing organisations to demonstrate their commitment to protecting the environment. UKAS OHSAS 18001 Health and Safety certification, is a framework for an occupational health and safety system. It supports an organisation in implementing procedures and policies to achieve safe working conditions.
Colin Rann, Operations Director and Bill Russell, Health and Safety Manager, were presented with the certificates by Dr Gavin Jordan, Lead Auditor at Interface NRM.
Jonathan Smith, Chief Executive at APC Overnight said, "We are delighted to achieve these certifications. This reflects the good work and focus we have put into improving the health and safety of our colleagues and all those who interact within our business."
For media enquiries please email apc-team@schonandco.com.