APC Overnight's HR Director, Corina Forman, recognised in top 30 HR Most Influential 2021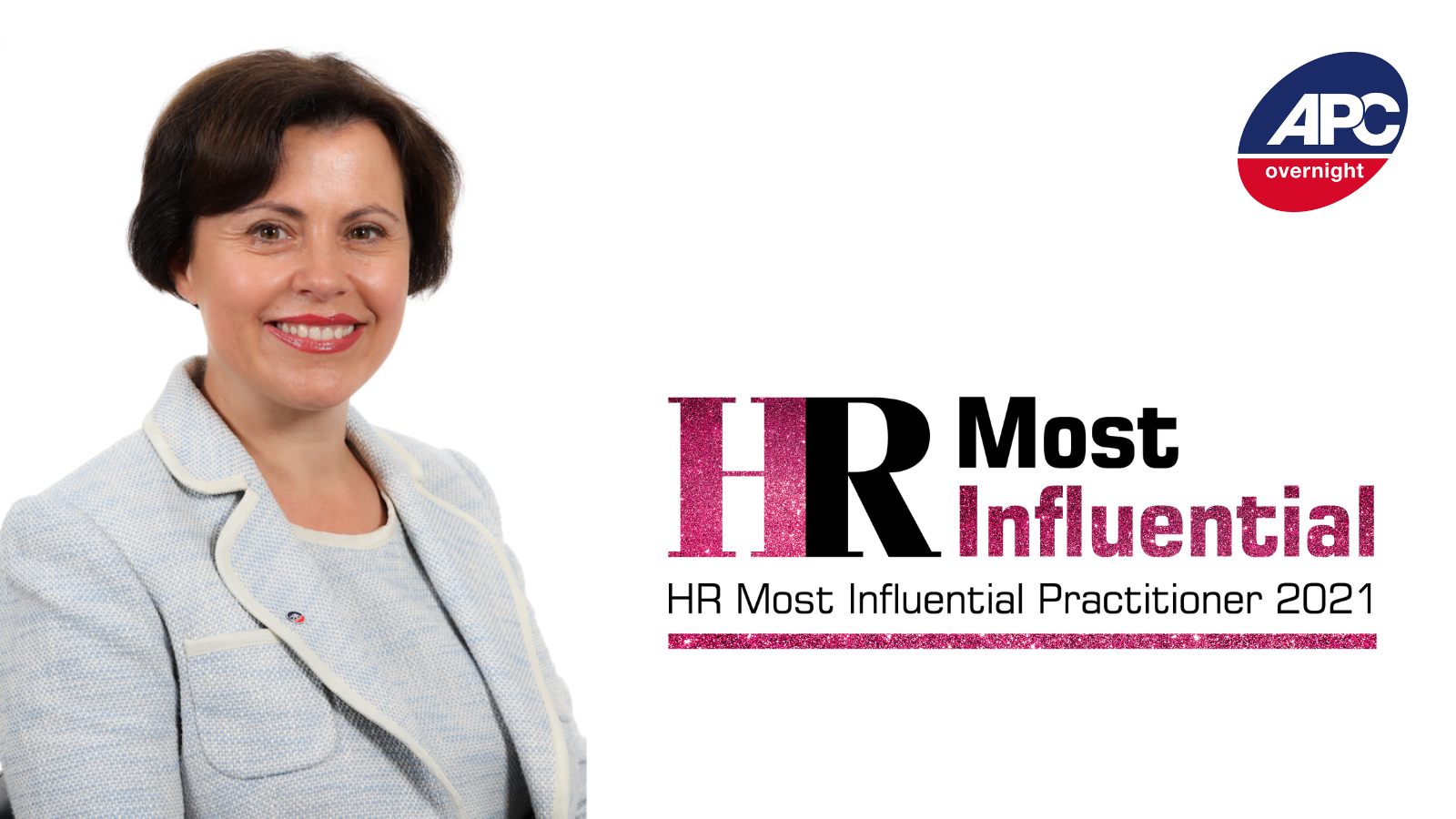 Corina Forman, HR Director at APC Overnight, has been named as one of the top 10 HR Practitioners of 2021 by HR Magazine. The top 10 list was unveiled at The HR Most Influential awards ceremony which took place at St Paul's Cathedral in London.
Now in its 15th year, HR Most Influential, in partnership with HireRight, recognises the HR practitioners and thinkers who go above and beyond the day job to advance the HR profession and share best practice with the wider HR community.
Corina began her career in HR Management within the retail sector, taking on roles which combined operational management responsibilities and human resources, allowing her to gain experience of working in a fast-moving sector, whilst shaping her ideas on strong and effective people management alongside the demands of good customer service.
Since joining The APC in 2016, Corina has been a vital part of the APC's leadership team, focusing on creating a work culture that differentiates the APC, but most importantly, ensuring that we continue to be a great workplace.
Corina, HR Director at APC Overnight, said: "I'm delighted and proud to be recognised by HR Magazine, alongside other talented HR Professionals.
The APC Family is at the heart of what we do – as our company grows and we adapt to changes within the industry, it's important to us that we nurture the talent within the APC and continue to provide opportunities to all colleagues.
And thank you to the wonderful team at APC - despite the challenges faced due to the pandemic, the APC Family has been phenomenal!"
For media enquiries please email apc-team@schonandco.com.