New Site on 'Trax' to Deliver Success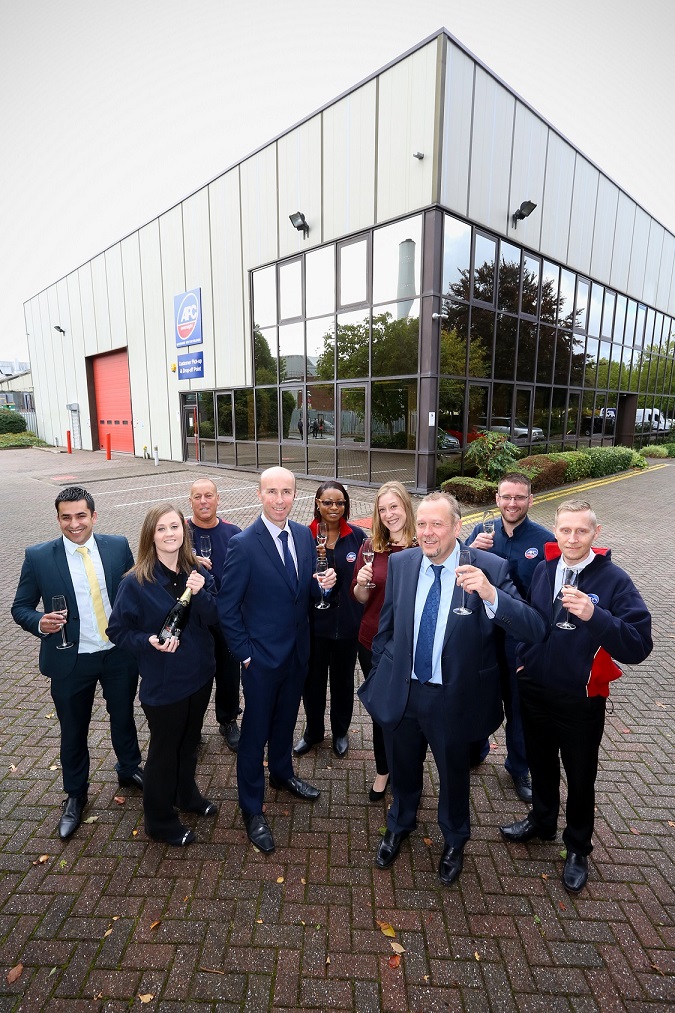 Trax Express, part of the UK's largest independent parcel network APC Overnight, has relocated to Holford, Birmingham, in a move which more than doubles the business's site. The relocation is the result of sustained growth, which has seen the company generate year on year increases of 20% since 2013, equivalent to an extra 200,000 parcels a year. Founded by Graham Rollins and Craig Mallabone in 1996 the courier company originally employed 10 people, and now boasts more than 75 staff. Craig Mallabone, Depot Principal at Trax Express comments: "We are delighted with our new site and it is testament to how far the business has come. We started off in 1996 delivering and collecting around 70 parcels a day, now we handle over 1,000,000 each year. Our new site will help us keep up this momentum and expand further allowing us to work closely with businesses in and around the UK's second city for many more years to come."
The Holford site is an increase of 14,400 square feet from the company's previous location on Mainstream Way in Saltley and will include office space, car parking and loading areas. This is the third move for the growing business, with the last taking place in 2005 when Trax Express relocated from their original site at Sandpits Industrial Estate.
The ten year lease for the refurbished unit within the Holford Industrial Park has been agreed with DTZ Investors.
John Sambrooks, Associate Director in DTZ's Industrial agency team, comments: "Holford Industrial Park is a popular location for logistics companies seeking good quality accommodation and transport links and we are delighted Trax Express has chosen the Park for a base."
Craig finishes: "This is a very exciting time for Trax Express and as part of this, we're always on the lookout for high quality drivers, office, sales and warehouse staff to add to our team, so I'd encourage anyone with the necessary skills to get in touch."
For media enquiries please email apc-team@schonandco.com.