Courier firm delivers donation to local children's charity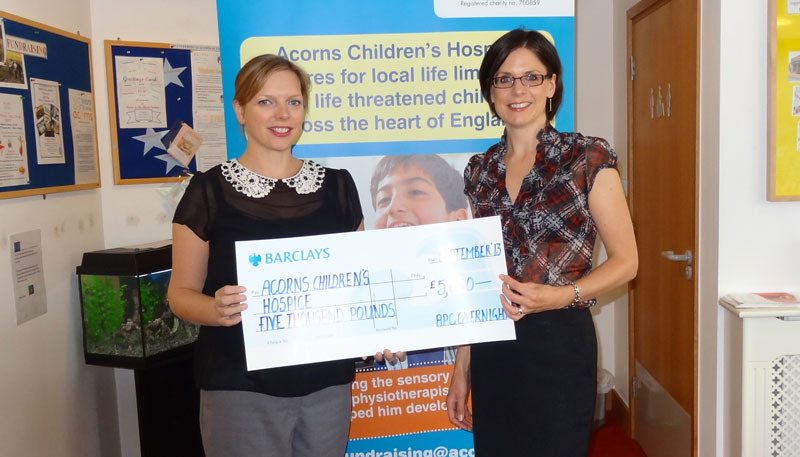 APC Overnight made an extra special delivery earlier this month when it presented a local children's hospice with a cheque for £5,000.
Tara Barnes, Head of Sales and Marketing, gave the cheque to Sally Insley, Community Fundraising Manager for Acorns in the Black Country at its Walstead Road hospice.
The money was raised during APC Overnight's recent all depot meeting, which saw representatives from the company's 115 depots throughout the UK and Ireland visiting the Midlands to find out more about its new state-of-the-art national sortation centre in Cannock Staffordshire.
The £5,000 will be used to help provide palliative care to the 2,000 plus children in the region living with life limiting or threatening conditions, and support for their families.
Speaking about the donation Sally said:"We've been working with APC Overnight for a number of years now and they have so far raised in excess of £14,000. We rely largely on voluntary income to keep our hospices running, so when local companies like APC Overnight decide to partner with us it makes a huge difference."
"We'd like to thank APC Overnight and all of its depots across the UK and Ireland who made this donation possible.."
Tara said: "Acorns does fantastic work for children and families throughout the Black Country and we're proud to have them as our charity partner. We're looking forward to raising even more money for the hospice in the future.. "
To Find out more about Acorns, please visit www.acorns.org.uk
For media enquiries please email apc-team@schonandco.com.