Deadline Distribution Services shows its support for local football team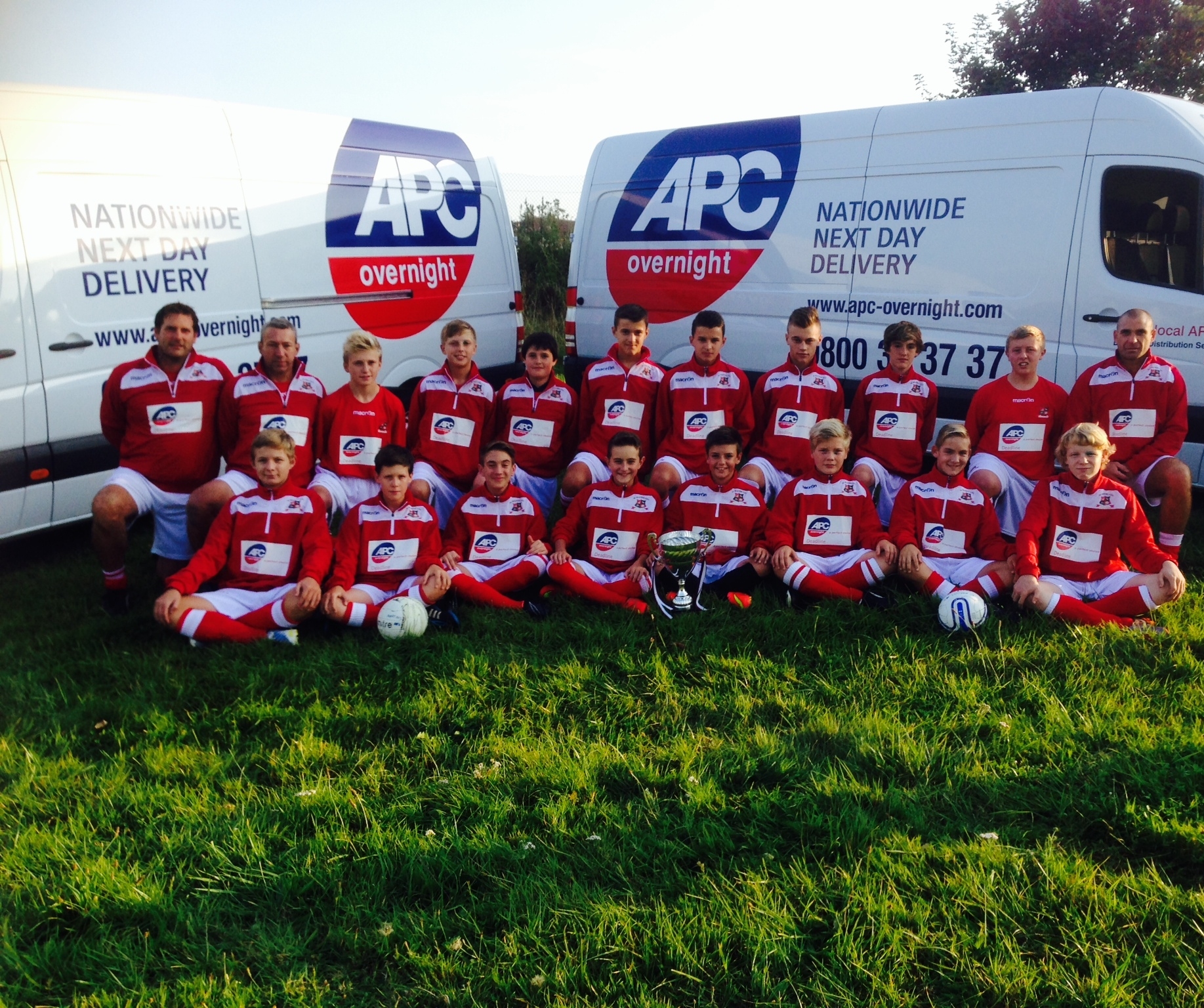 Rising football stars at St Martin's FC's Under 15s are the envy of the Exeter & District Youth Football League after being rewarded with a brand new training kit. The team has been given the strip by APC Overnight's Deadline Distribution Services, which has been delivering parcels to over 250 local customers for 14 years.
Shaun McGahon, Managing Director at Deadline Distribution commented "We're pleased to be backing the U15s and, as well as providing the kit, we'll be on the side-lines with a full delivery of cheers for the squad. For us, it was important we put our sponsorship behind a local organisation who would really feel the benefit and that is something I believe we've found in St Martin's, we're delighted to be able to make a difference."
Neil Whittaker, Coach of St Martin's FC's Under 15s, said "Shaun's son plays for the side so he knows better than most that having a proper kit can go a long way to encouraging the lads to play as a team and achieve success on the pitch. I'm very grateful to Deadline Distribution for their continued commitment to the sport."
For media enquiries please email apc-team@schonandco.com.