Following footsteps from Birmingham to Bhutan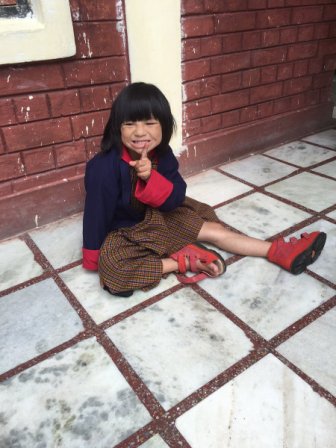 PGS Global Logistics, part of the APC Overnight network, have made a special delivery to the children of Draktscho Vocational School in Thimpu, Bhutan.
Managing Director, Paul Eyles and Commerical Director, David Bayliss have travelled over to Bhutan to present the generous donation of over 900 pairs of orthotic shoes donated by their customer Salts Healthcare to children with special needs at the school.
PGS Global Logistics have played an instrumental part in ensuring that 11 pallets worth of shoes have carefully travelled half way around the world in such a worthy cause.
Well done PGS!
For media enquiries please email apc-team@schonandco.com.