Growing with the SMEs over the past 20 years: How North Wales-based Delsol has evolved over the past
As the only delivery company with two depots serving SMEs in North Wales, the team at Delsol have become well-known for their tailored and friendly service, forging strong relationships with customers across North Wales and parts of Cheshire. Having outgrown its original premises by 2003, a purpose built delivery depot and warehouse facility in Caernarfon was developed that year, followed by a second depot in Sandycroft on the Cheshire border. Thanks to the team's expert care and dedication to customers, both sites quickly flourished.
Being part of The APC, the UK's largest independent delivery network, has provided the foundations for Delsol and its SME customers to grow. Joining The APC network was a strategic decision - as Delsol looked to grow the business and move in a new direction, the leadership team could see the benefits of having the broader reach of The APC network, whilst retaining the local touch that its customers value.
SME customers at the heart of the business
Working with a number of 'cottage industries' across the region, Delsol's customers are often micro businesses with just a small handful of staff members. This has meant that having the support and access to a wider national network - alongside a broad range of delivery and storage solutions - has been hugely beneficial to helping them build their business. In turn, the reach of The APC has helped Delsol themselves, as the company has grown from delivering 50 consignments a day to 900 consignments a day.
Family business, Snowdonia Cheese Company, is one example of a small business that has developed in leaps and bounds in recent years, in partnership with Delsol and The APC. Founded in 2001 in North Wales, the company offers a multi-award winning range of local cheeses. The team started selling cheeses at local markets, before developing a loyal fan base. Now, its products are consumed in 25 countries across the world and in the UK (stocked in M&S, Waitrose, Ocado and other leading grocers). Having a delivery service provider that adapted to its needs, acted as a trusted partner and helped them to scale-up to meet growing demands has been instrumental to Snowdonia Cheese's success.
A team dedicated to customer service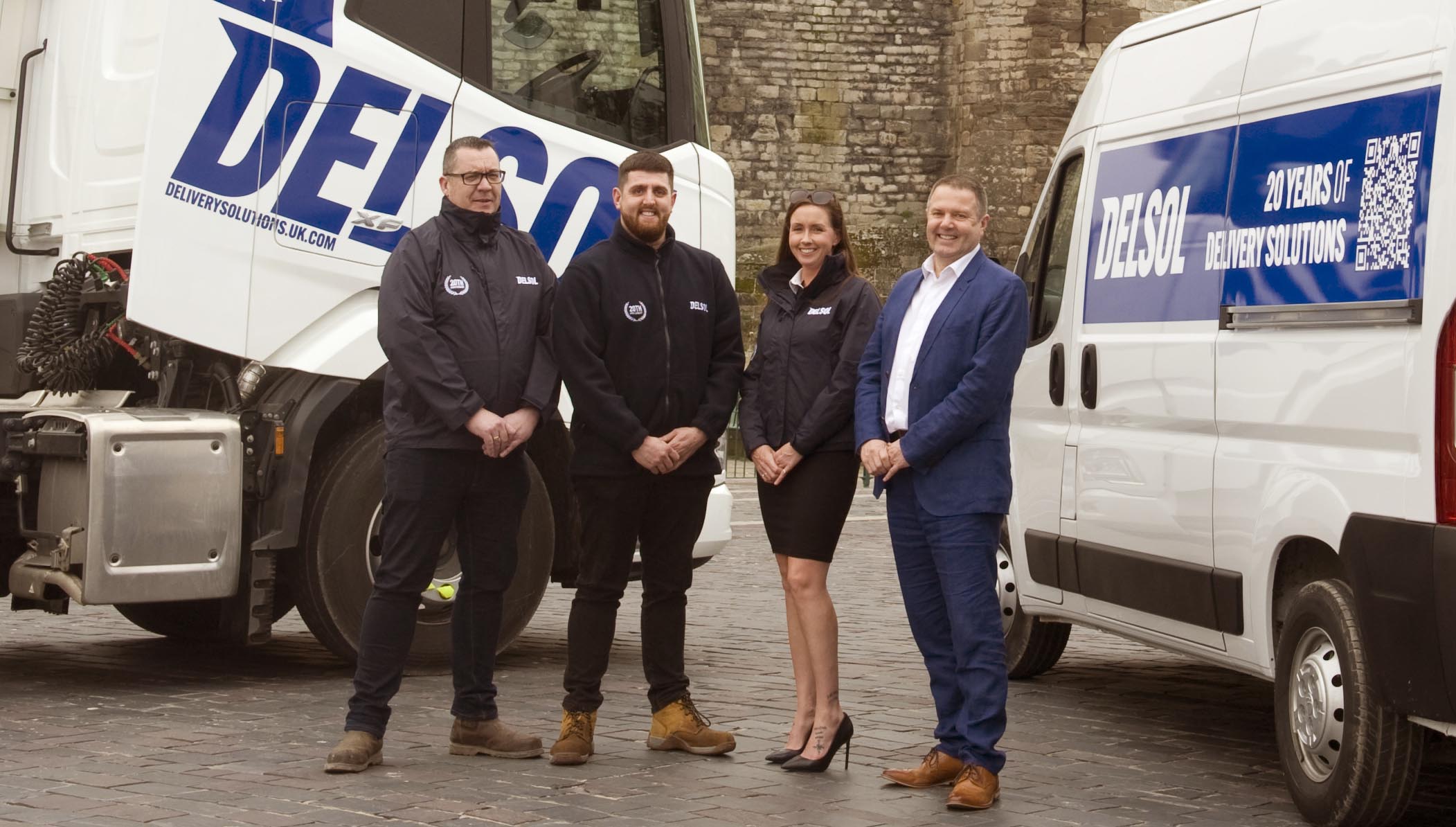 Overseeing the 140-strong team is Simon Walker, Owner and Director, and Kathy Jones, Head of HR and Business.
Simon commented, "For two decades, Delsol has been a trusted partner to our valued customers in North Wales and Cheshire. Our 20-year milestone is a testament to our resilient and determined staff and our loyal customers; we couldn't have done it without them. We really want to thank our customers for being a part of our story. Looking ahead, we are committed to serving our community with even greater excellence and pride."
Kathy added, "Over our 20 years, our people have continually been what sets us apart; from our team of regular drivers who know the areas inside out, to our support teams who are always available to customers on the end of a phone. We can offer truly local, flexible service thanks to our wonderful and dedicated team - they are the ones who have made our journey a success."
Find out more about Delivery Solutions here.
For media enquiries please email apc-team@schonandco.com.