Julie Luke named APC Employee of the Year 2018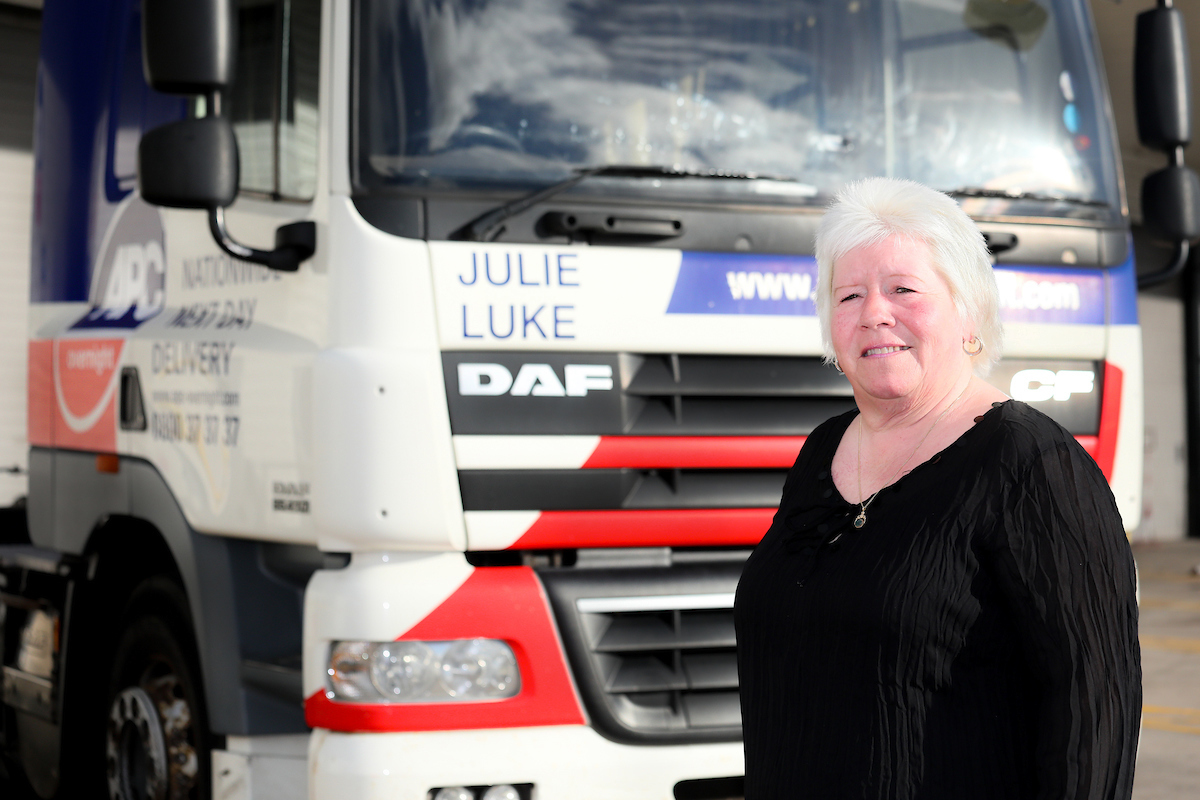 Julie Luke, Night Operations Supervisor at APC Overnight has been awarded 'Head Office Employee of the Year' in recognition of her outstanding contribution to the night and day operation at the National Sortation Centre based in Cannock. Julie joined the business in 2002 as a warehouse operative then rapidly gained promotion to a supervisor working across all areas of the operation.
To mark Julie's achievement, we've named one of our 44 tonne articulated lorries after her. The vehicle is already out on the road and delivering parcels to APC Overnight's 105 locations nationwide.
Jonathan Smith, Chief Executive at APC Overnight said: "Julie is well recognised and respected in our operation team for her outstanding commitment and is a great example of the spirit that we find within the APC family. We always remember that a significant part of our operation is conducted through the night and Julie is a fine representative of our team'