Member of The APC Network YDL, records 35% growth following continued surge in online shopping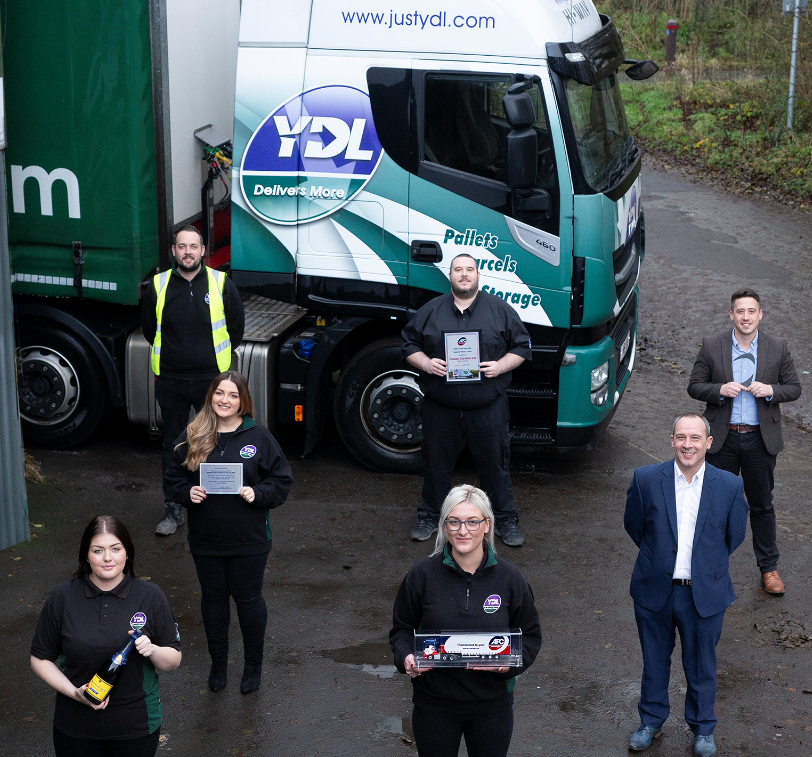 YDL, part of The APC network - the largest independent parcel delivery network in the UK - has today reported significant, continued growth, spurred by a huge surge in online shopping across Yorkshire and County Durham. The company, which through The APC network, specialises in parcel solutions for SMEs, has today announced 35% year-on-year overall parcel growth, which it largely attributes to the strength and resilience of its customers across the region.
Across the region, YDL's top 10 customers also achieved an average of 18% growth between January and November 2020. Among these customers, the food and drink sector has shown considerable growth locally (up 38%), as consumers have continued to find new ways of sourcing products they rely on through the pandemic.
One example of this is Corner Connect Ltd, a local business established in the early stages of the pandemic to allow consumers to browse through a large variety of local artisan retailers and add all the goods they need into one centralised basket. As demand quickly grew for the service, Corner Connect Ltd turned to YDL to support the business in providing next day home delivery, resulting in 150% growth in deliveries in the last quarter of 2020.
Other thriving sectors in the region are Home & Gardening (up 35%), and Agriculture (up 40%), largely driven by local SMEs quickly adapting their business models through the continued challenges of the pandemic, to meet changing demands.
For instance, Just 1 Source & Supply Ltd, a local business, which supplies high quality work gloves, quickly adapted its business model during the first lockdown to ensure that through an online presence and nationwide delivery service, it could supply the nation with essential goods through the pandemic. Within a few weeks, the business was shipping in excess of 500 consignments per week via The APC network and also increased pallets in store - an additional service offered via YDL - by 25%.
Dave Lawson, CEO of YDL, said: "The small business scene across Yorkshire and County Durham has really thrived despite the difficulties in the last year, with customers across the region proving their resilience and entrepreneurialism. All of our staff have worked tirelessly these past months, to support this resilience and ensure local businesses always have a local team working in partnership with them. As we start 2021, we are dedicated to supporting the continued growth of SMEs across the region and The APC network, providing them with improved service options to help them flourish in the years ahead."
In order to support the significant growth of the business and its customers, YDL has taken on an additional 4,000 sq. ft. of space across its two depots in York and County Durham, alongside an extra 73,000 sq. ft. of space for pallet and storage facilities. This additional space allows YDL to expand its overnight parcel collection and delivery service offerings using The APC, enabling local businesses across all YO, DL and TS postcodes, to service a national customer base. Additionally, the increased space will allow YDL to offer dedicated storage and fulfilment facilities to support SMEs and start-up businesses in the local area, through 2021 and beyond.
Recognising the significant contributions and outstanding achievements of the business in recent months, YDL was recently named "Depot of the Year" (North region) as part of The APC's annual performance awards. The APC awarded YDL the title based on the business' delivery performance and ability to demonstrate a proven track record of exceptional service for people and businesses in its local area.
Jonathan Smith, Chief Executive of The APC, said: "Through our annual performance awards we recognise our brilliant depot teams and colleagues who have shown hard work and commitment to continually meeting the increasing and changing logistics needs of the nation during this crisis. Not only have they offered critical logistics support to SMEs across the UK, but in many cases have gone above and beyond in recognising the needs of their customers and their local communities, working hard in partnership with them to ensure those needs are met."
For media enquiries please email apc-team@schonandco.com.