Menzies Parcels Ltd recognised as "Scottish Depot of the Year"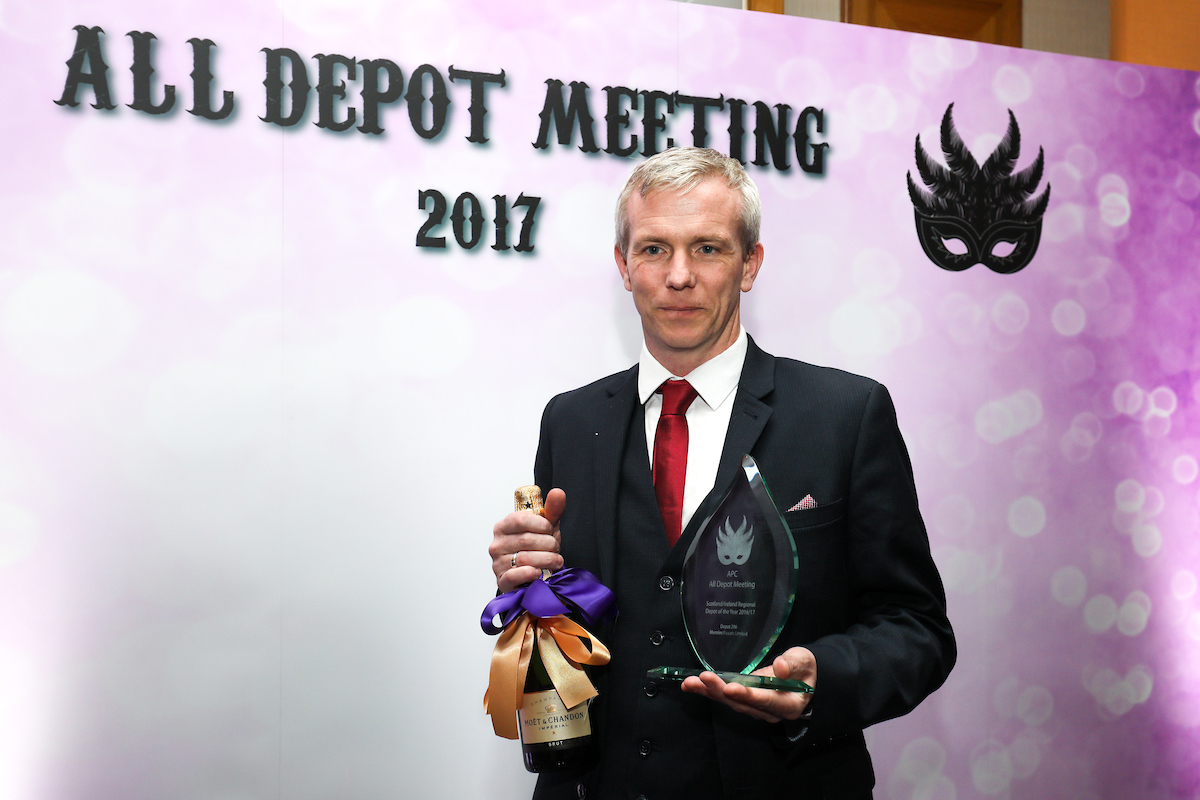 (Rob Sinclair)
APC Overnight, the UK's largest independent delivery network, held its 2017 annual All Depot Meeting in Birmingham. The event recognises and rewards the most successful depots and top performing individuals across the network.
Menzies Parcels Ltd, based in Aberdeen, was recognised as "Scottish Depot of the Year" for its outstanding efforts in delivering record customer experience scores, sales growth and delivery performance.
Jonathan Smith, CEO at APC Overnight said: "APC Overnight has gone from strength to strength this year; all thanks to our highly skilled and dedicated depots across the network. Menzies Parcels Ltd truly deserves recognition in this regard; each and every member of the team has gone over and above what was required of them to give their customers the very best service. Their commitment to adopting new services and features is essential to the development of our network."
Seven depots were crowned the network's best regional depots across the UK, judged on their delivery performance and handheld delivery statistics, as well as their ability to demonstrate a proven track record of exceptional service for people and businesses in the local area.
For media enquiries please email apc-team@schonandco.com.