Mercian Logistics opens new parcel facility in Gloucester as surge in online shopping continues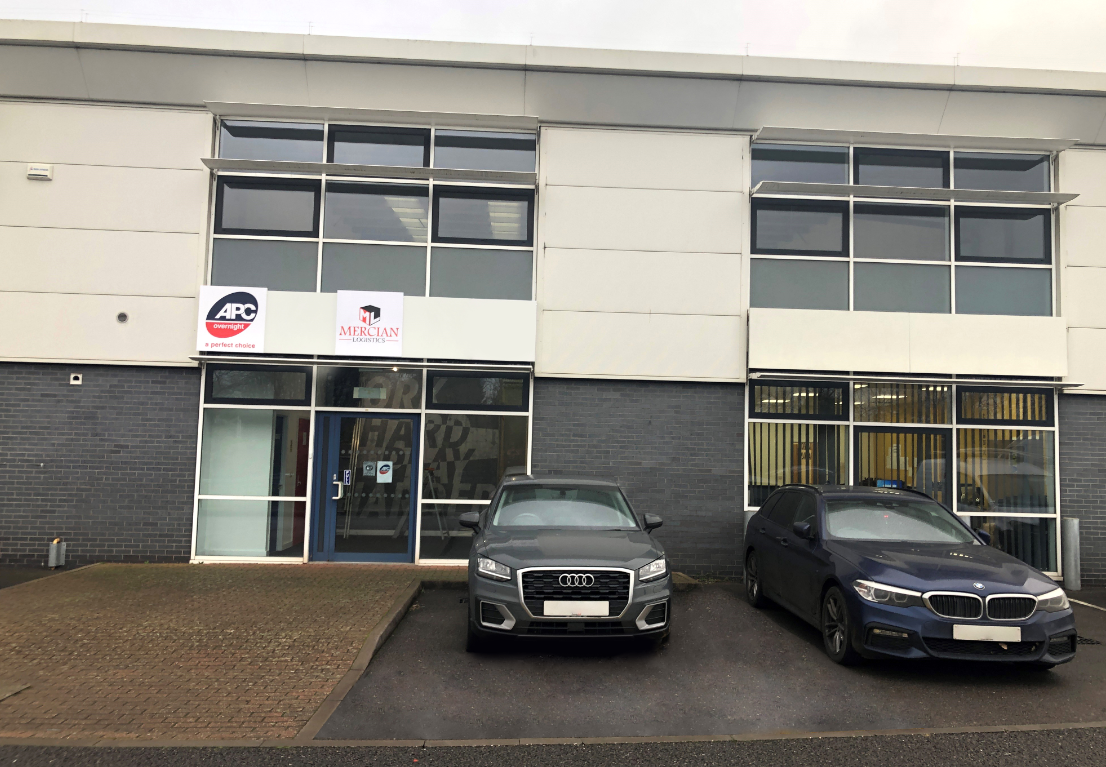 Mercian Logistics, member of The APC network, has opened a new operational parcel depot at Barnwood Point, Corinium Avenue, Gloucester. The opening comes following significant growth for the business at its existing depot in Hereford - a 40% increase in shipments across the region compared to 2019's average - spurred by a huge surge in online shopping across Gloucestershire and Herefordshire amidst the COVID-19 pandemic.
The business has an employed workforce of 54 across their two depots and are recruiting an additional eight permanent staff within Gloucestershire in the coming weeks, in order to meet increased demand from the region's burgeoning SME community.
The new depot provides 7,500 sq. ft. of premium warehouse space, alongside the 15,000 sq ft. of space at its site in Hereford. This increased space and additional site will allow the company to expand its overnight parcel collection and delivery service offerings to local businesses; particularly its specialist fragile, timed and liquid services, enabling local SMES to service a national customer base.
Chris Stone, Managing Director of Mercian Logistics, said:
"Our decision to open a new depot was born from our commitment to providing the best possible service to SMEs across the region. At a time when SMEs across Gloucestershire are having to adapt their businesses and accelerate their online presence, we are dedicated to supporting their growth and providing them with improved service options to help them flourish in the years ahead.
Our new local depot is perfectly placed to grow and serve Gloucerstershire's burgeoning SME community, ensuring they have a local team on hand, working hard in partnership with them, to support their business and customers."
The new depot will allow Mercian Logistics to provide its overnight parcel collection and delivery service offerings to local businesses across all of Herefordshire, as well as Gloucestershire postcodes GL1 to 6 and GL10 to 19.
Across the region, Mercian Logistics' top 20 customers have achieved an average of 35% growth between March to October 2020. Among these customers, both the food and drink and clothing sectors have shown the most significant growth locally, as consumers have found new ways of sourcing products they depend on through the pandemic, and in turn many SMEs have quickly adapted their business models to meet demands.
Jonathan Smith, Chief Executive at APC Overnight, said:
"Throughout this ongoing pandemic, the resilience of SMEs has shone through. The hard work of our colleagues at Mercian Logistics has helped support this resilience, allowing local SMEs to further evolve and grow.
This new depot will enable a member of The APC family to further strengthen its relationships with SME businesses across Gloucestershire – a region that has grown in volume by 40% this year - and ultimately help them thrive."
For media enquiries please email apc-team@schonandco.com.