Poppy Appeal: The APC is working with the Royal British Legion to support our Armed Forces community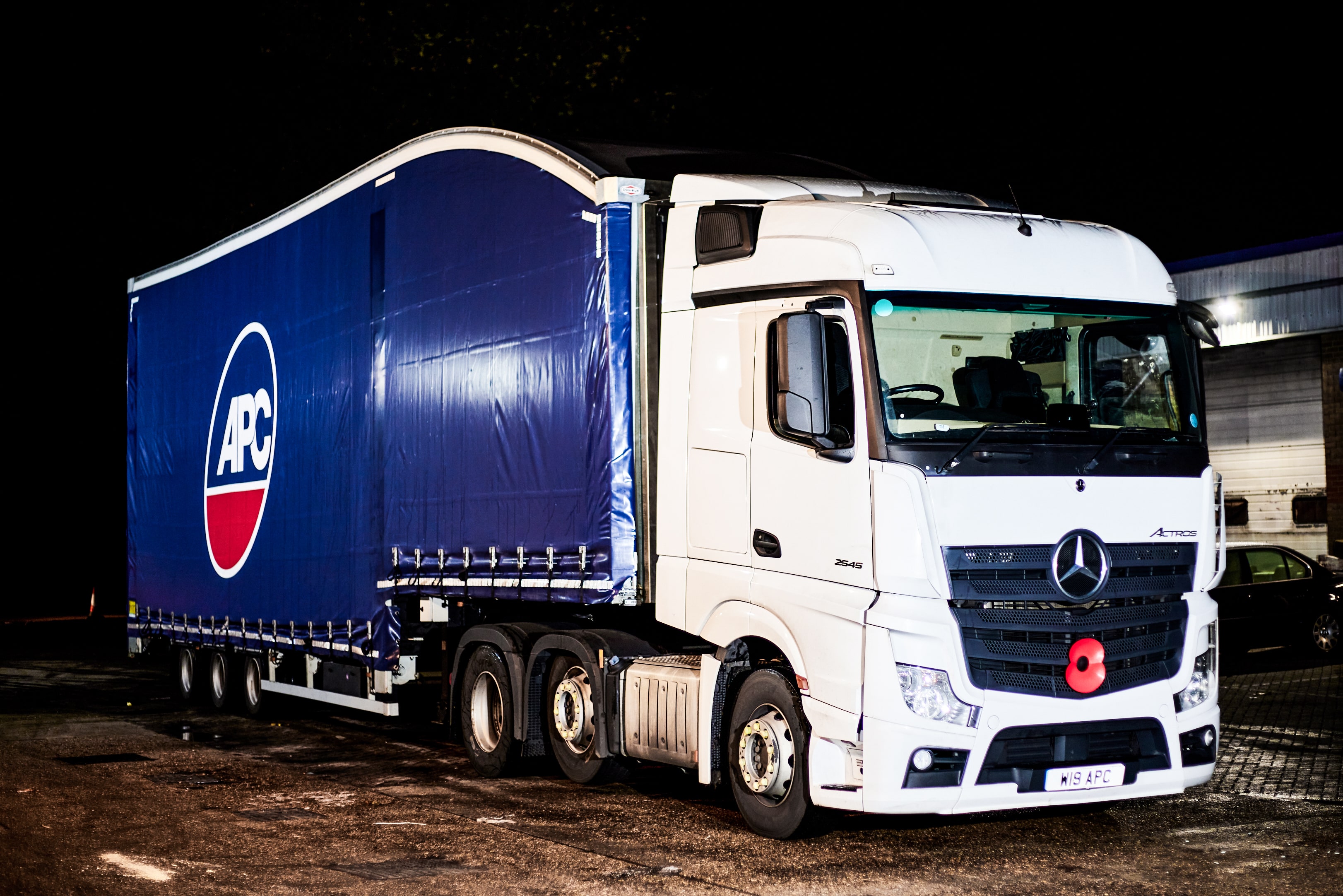 During Poppy Appeal 2022, APC Maidstone took over distribution of poppies for the Royal British Legion. A hugely important job to ensure that the charity was able to offer its poppies to the public and raise as much money as possible for the Armed Forces community. The APC network worked hard over the three weeks leading up to Sunday 13th November, delivering over 5,500 consignments to a range of locations, from army barracks to schools, offices and homes.
The customer was a late win for APC Maidstone, born out of ongoing relationships with the Royal British Legion. The Royal British Legion is the UKs largest charity dedicated to supporting the needs of serving members of the Armed Forces, veterans and their families. The charity carries out important work throughout the year, with the busiest time of year being the annual Poppy Appeal in the two weeks leading up to Remembrance Sunday and Armistice Day - 11th November - the date the First World War came to an end in 1918.
Ben Martin, Head of Operations at The Royal British Legion's Poppy Appeal, commented:
"This year's appeal was a very successful one, and I want to extend a huge thank you to The APC network for their collaboration to make this a success.
"The team came on board late in the year with little time to prepare - only 24 hours to become operational - but despite the quick turnaround, APC Maidstone delivered brilliant customer service, highlighted by the endless pieces of positive feedback we have received. I greatly look forward to building our partnership for 2023 and beyond."
Frank Gee, Depot Principle at APC Maidstone, said: "It was an honour to support the Royal British Legion on the Poppy Appeal this year. The charity carries out vital work in the country and we're pleased to have been able to support them to facilitate the smooth running of the appeal and raising income for the Armed Forces, veterans and their families. I look forward to working together in future."
For media enquiries please email apc-team@schonandco.com.