Priority Express invests for the future with site expansion and introduction of EVs
Situated on Marshall Way, Frome, the opening of this new, larger site, comes following continued growth for the business group - having recorded an 11.4% year-on-year increase in revenue* - spurred by the strength of the region's SME community and the ongoing demand for parcel services across Somerset.
The new site, one of three within the Priority Express group, is 40% larger than the previous site in Frome - allowing the business to expand on its APC Overnight, same-day and international delivery service offerings to local businesses across the BA postcode area. Additionally, the increased space allows Priority Express to build on its storage and order fulfilment, pick up and drop off services for customers - and for overnight parcel delivery through the nationwide coverage of The APC network, enables local businesses to reach an ever expanding national customer base.
The new site in Frome is just part of Priority Express' ongoing investment into the future of its business, ultimately supporting the growth and success of its customers. 18 months ago, Priority Express also doubled its Bristol site to over 16,000 sq. ft.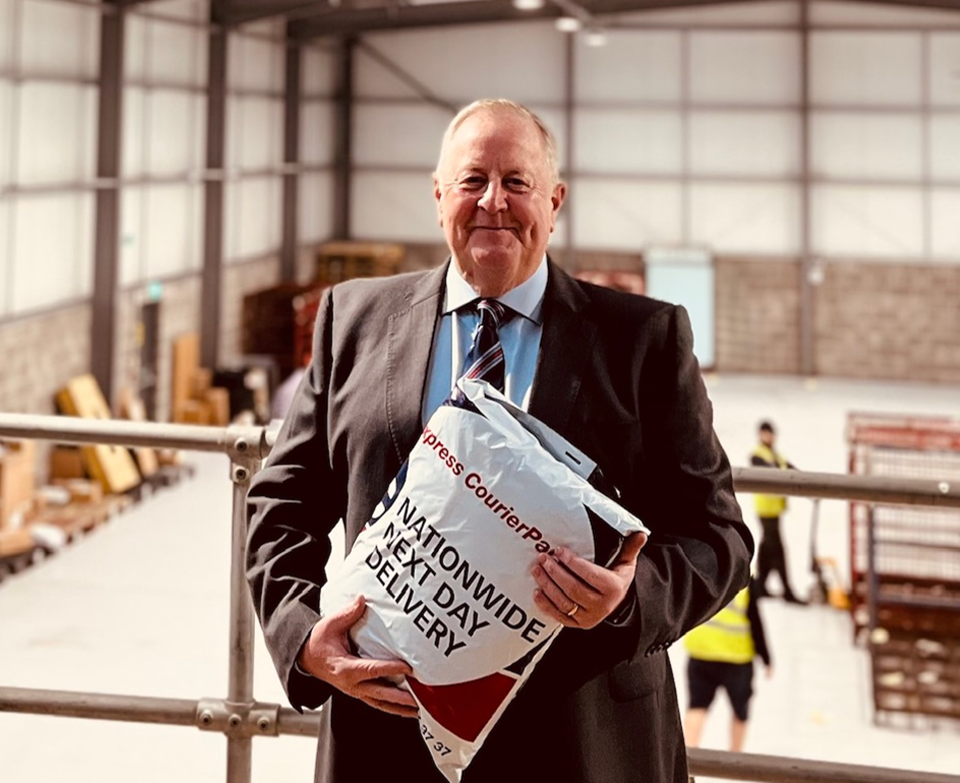 Neil Havill, Managing Director of Priority Express, commented: "Throughout the pandemic, we saw growing demand for parcel services, driven by a surge in consumer e-commerce activity. Across our business we worked hard to support our local customers, many of which were small 'cottage' SME businesses, recognising their changing needs and investing in our business to support this. A few years on and the pandemic has fundamentally changed the shape of so many SME businesses across Somerset, as well as their delivery needs and delivery expectations. We want to invest in our business to allow us to support the strong continued growth of our customers and our new site is just the start of this commitment."
As part of Priority Express' investment into the future of its business, the business has also introduced three new electric vehicles to its fleet, with plans to convert its current mixed fleet of 48 company-owned vehicles, predominantly Euro-6 sprinter vans, to solely electric vehicles within the next 5-10 years.
Across its Bristol and Cardiff sites, the delivery specialist also operates cargo bikes for its collections and deliveries, further cementing its sustainability commitments and helping customers reduce their carbon footprint, whilst also supporting longer term government initiatives to improve air quality across the region.
Neil Havill, Managing Director of Priority Express, commented: "We want to ensure our business is set up for long-term success; supporting our valued customers and investing in their continued growth, as well working towards operating our business in a more sustainable way. The introduction of EVs into our fleet is just the beginning of this and allows us to continue providing excellent service to customers in a more sustainable way, across the region."
Jonathan Smith, Chief Executive at The APC, said: "The world is still changing, and across our network we are still seeing the strength and determination of our SME customers as they respond to the turbulence of the economy and the evolving needs of consumers. Priority Express' continued investment into its business and sustainability initiatives will ensure it is well placed to navigate the continued evolution of our industry; building for future growth, and the growth of customers."
For media enquiries please email apc-team@schonandco.com.