Proud Member of The APC Network, Bridgetime Transport, doubles its parcel facility in Cwmbran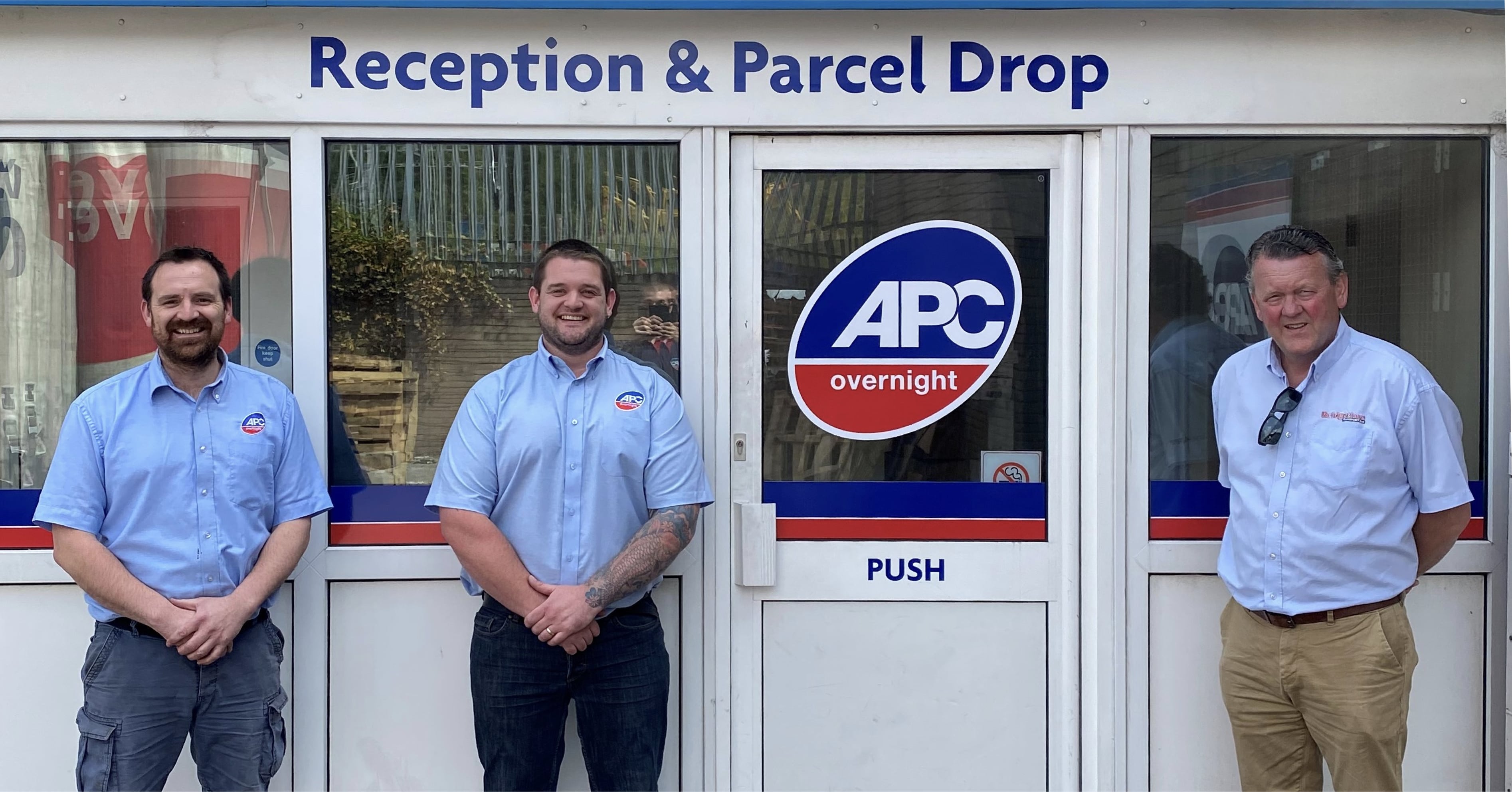 Bridgetime Transport, part of The APC network, has opened a new operational parcel depot on the Avondale Industrial Estate in Cwmbran. The depot has an employed workforce of 17 and will be looking to recruit for more roles in the local area in the coming months in order to meet increased demand from the region's burgeoning SME community.
The new location provides 5,000 sq. ft. of premium warehouse space, more than double its original space of 2,000 sq.ft. This increased space will allow the company to expand its overnight parcel collection and delivery service offerings to local businesses; particularly its specialist fragile, security and liquid services, enabling local SMES to service a national customer base.
Robbie Evans, Director of Bridgetime Transport, said:
"Our new depot is perfectly placed to grow and serve the blossoming heart of Gwent's entrepreneurial community. We view our customers as more than just a tracking number - they are real people working hard to serve their community, working in partnership with their delivery teams and drivers.
"Managed by Simon Hammett, with new facilities at our disposal and a growing team of enthusiastic logistics experts raring to go, we are excited to champion Welsh SMEs and help them flourish in the coming years."
Jonathan Smith, Chief Executive at APC Overnight, said:
"The new, larger depot will allow a member of The APC family to further strengthen and grow relationships with more businesses across the Gwent area – a region that has grown in volume by over 43 % in recent years.
"Throughout this ongoing time of national crisis, the resilience of the SME has shone through. The hard work of our colleagues at Bridgetime Transport has helped support this resilience, allowing local SMEs to further evolve and thrive. We are very much looking forward to seeing how Bridgetime Transport continues to develop and support Wales' growing SMEs community."
Bridgetime Transport also prides itself in supporting the wider community in and around Cwmbran. It sponsors various sports teams including Cwmbran Rugby Club (Senior & Mini), Crawshay Women's rugby team, Crawshay Welsh Youth Team and Malapas United under-13 football team.
Susan Fiander-Woodhouse, MD of international cheese company, The Blaenafon Cheddar Company Ltd - a customer of Bridgetime Transport for over 8 years - commented:
"The service provided by Bridgetime Transport is cost effective and one hundred per cent reliable. Every order has been fulfilled with no lost or damaged items, leading to happy customers and an ecstatic team at The Blaenafon Cheddar Company.
"Our relationship with the depot has become more than just a good working relationship; a strong friendship has developed from management to our collection driver who goes the extra mile, ringing us to see if we need a collection if he is in the area. Now that's what I call a great service!"
In 2018 Bridgetime Transport was awarded the Best Employer award at the National Best Business Awards. The application was submitted by the employees without the knowledge of the Senior Management.
For media enquiries please email apc-team@schonandco.com.