'Sean Stanley' leads the way on the road to success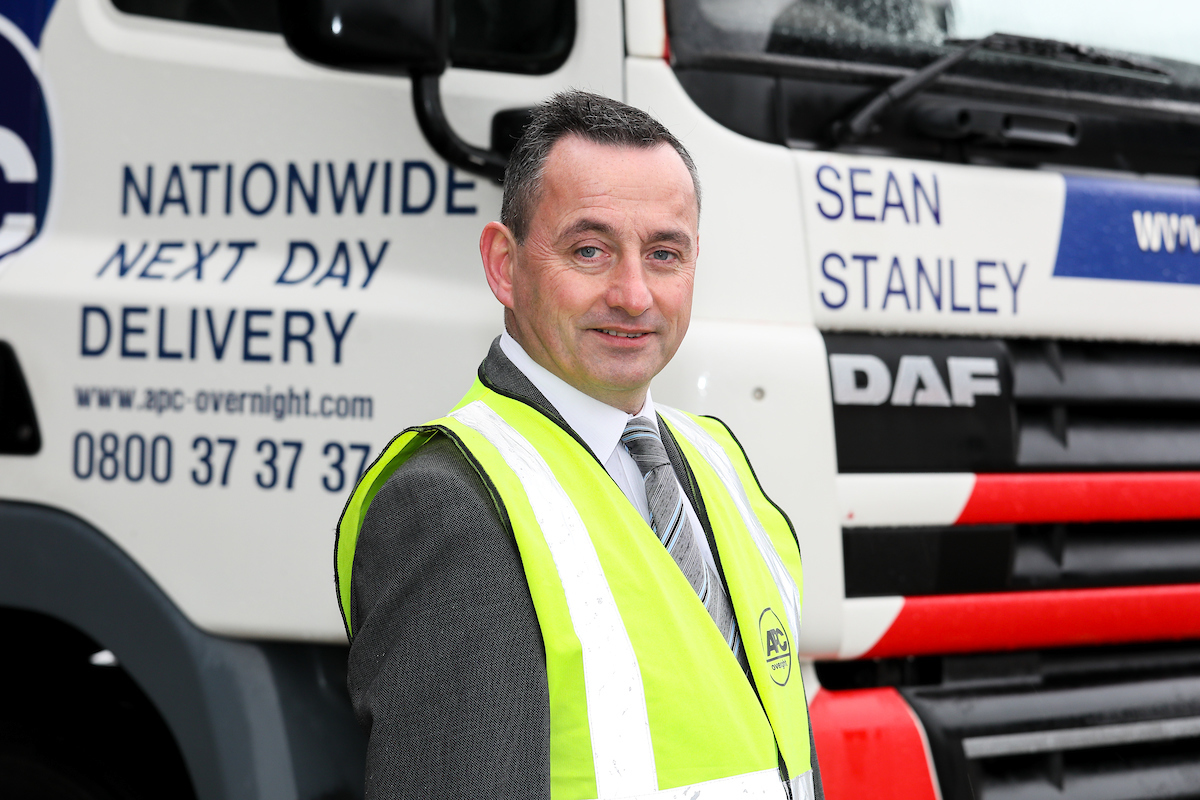 Sean Stanley, APC Overnight's IT Business Systems Manager, has been awarded 'Head Office Employee of the Year' in recognition of his outstanding work on the introduction of the EXPECT service. To mark Sean's achievement we've named one of our 44 tonne articulated lorries after him. The vehicle is already out on the road and delivering parcels to APC Overnight's 105 locations nationwide.
In his day-to-day role, Sean manages the support and development of systems, and leads the project management of large-scale Business Systems projects.
Jonathan Smith, Chief Executive at APC Overnight said: "Sean was the driving force behind our launch of the EXPECT service. It is testament to his professionalism, hard work and expertise that we are able to enhance our delivery service for our customers, enabling them to grow their businesses."
For media enquiries please email apc-team@schonandco.com.