Tanner Trading: Adapting to the new face of agriculture
Starting from humble beginnings in a garden shed on a farm in 2009, Tanner Trading has grown rapidly into a successful farm equipment supplier, with an annual turnover of £2 million a year. The business experienced an increase in online orders during the Covid-19 pandemic but it has been the team's sector expertise and ability to diversify with new product lines that has led to its ongoing success.
Authentic agricultural experience
A small Cornwall based business, positioning itself as the 'one stop shop for farming and smallholder supplies', the team pride themselves on their leading customer service - providing customers with the ability to pick up the phone and speak to someone with real agricultural knowledge. Founder Sam Tanner still works on an arable farm one day a week, the business' customer service lead Lisa is from a farming background and specialises in breeding, and the packaging lead Martin works part-time in farming too.
Tanner Trading started out selling trailers and has expanded over the years with new suppliers and products. With a focus on agriculture and consumables, demand for its product lines is very seasonal; selling lambing kits to farmers in the spring, before electric fences increase in demand in summer, and farming toys - such as tractors by German children's toys brand Bruder - gain popularity with parents in the autumn when buying Christmas presents.
Partnering with The APC network to offer nationwide delivery with local knowledge
Following its rapid growth, the business now sends approximately 1,000 consignments a month through The APC network, supported locally by member depot, The Dash Group.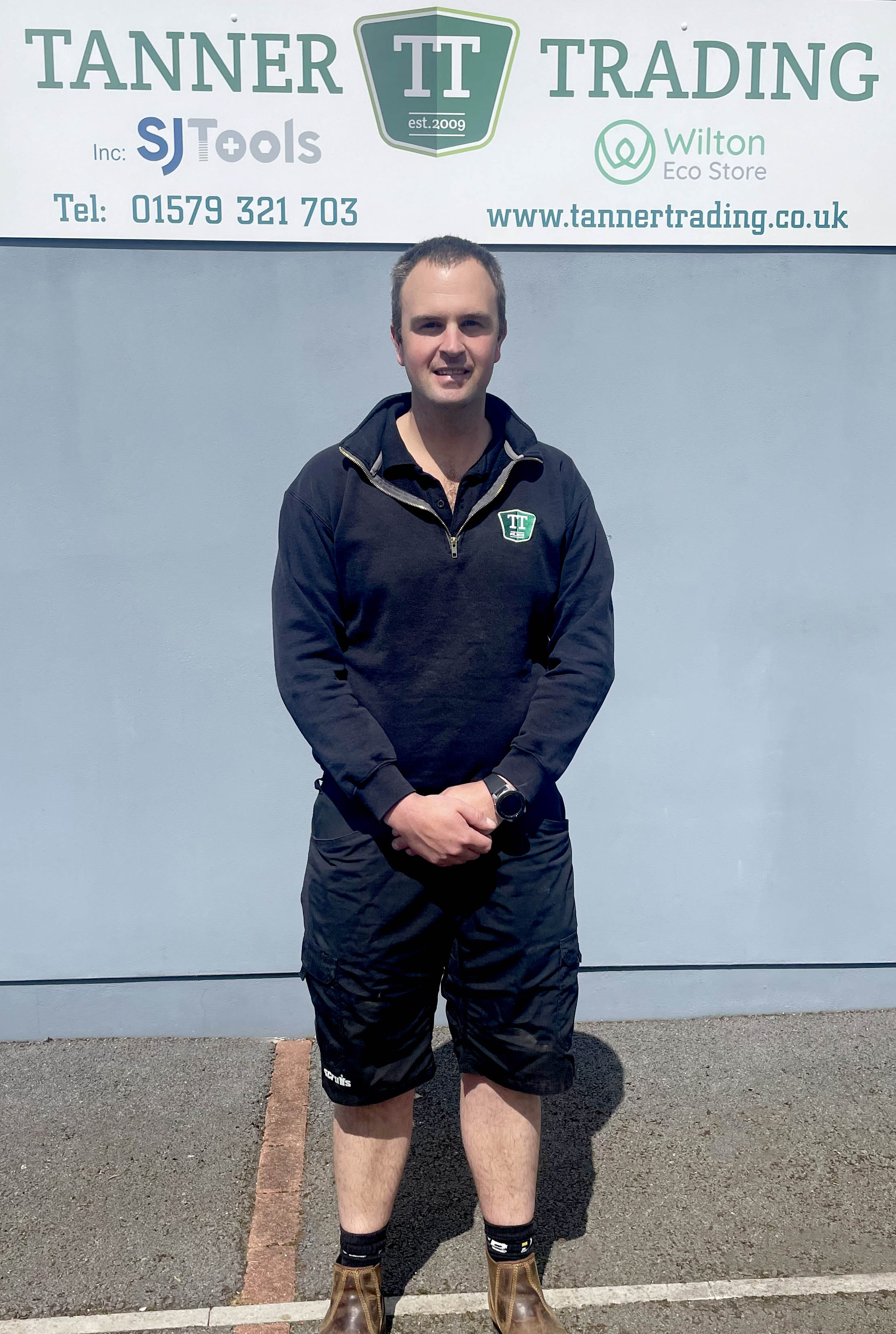 Sam Tanner, Director, Tanner Trading, said, "We have a broad customer base in the UK, with customers all over, but particular demand from remote locations like the Scottish Highlands and Northern Ireland where there is limited retail presence. Throughout our business growth and evolution, it's always been critical to us that we could maintain that personal touch; where our customers can call us for guidance and speak to a real person with knowledge of the environment they work in and issues facing them.
"Working with the local team at The Dash Group fits with our ethos and it's been brilliant that we can do the same with them - pick up the phone and speak to someone that we trust and understands how our business works. They also move quickly to iron out any issues - our customer service lead Lisa often received up to 10 enquiries a day about deliveries before we worked with The APC - now we hardly get any and Lisa and the team can just focus on the job."
One of the other benefits that Sam and his team has found since working with The APC and The Dash Group is the flexibility the service offers; not only when it comes to supporting its customers but also around packaging. Often Tanner's products do not fit in standardised parcels and The APC and Dash need to work around its varied product range.
Jo Petch-Hayes, The Dash Group, said: "Sam and his team run a really tight ship. They know their product, know the industry and really care about customer service. So we knew our team had to act as an extension to Sam and his team. Whilst we consistently provide a next day service for Tanner Trading, no two days are ever the same; with consignment volumes varying as much as the mix of products and parcel sizes. We're really proud to be supporting this local business, and driven to support them in their continued evolution and growth."
As a result of Tanner Trading's efforts and success, the business has more recently expanded into new premises. Having launched its business from a shed, it quickly moved into a portacabin and further sheds at Sam's mum and dad's farm, before purchasing their current premises, which include offices and a warehouse, to support its continued steady growth.
Sam added, "Investing in our business through our customer service, staff and premises is the most important thing for us. We continue to build our strong relationship with The Dash Group, as well as organising training for staff from suppliers so they can remain up-to-date on the latest product lines."
Find out more about Tanner Trading here and The Dash Group here.
For media enquiries please email apc-team@schonandco.com.