The APC Celebrates 25 Years Of Delivery Excellence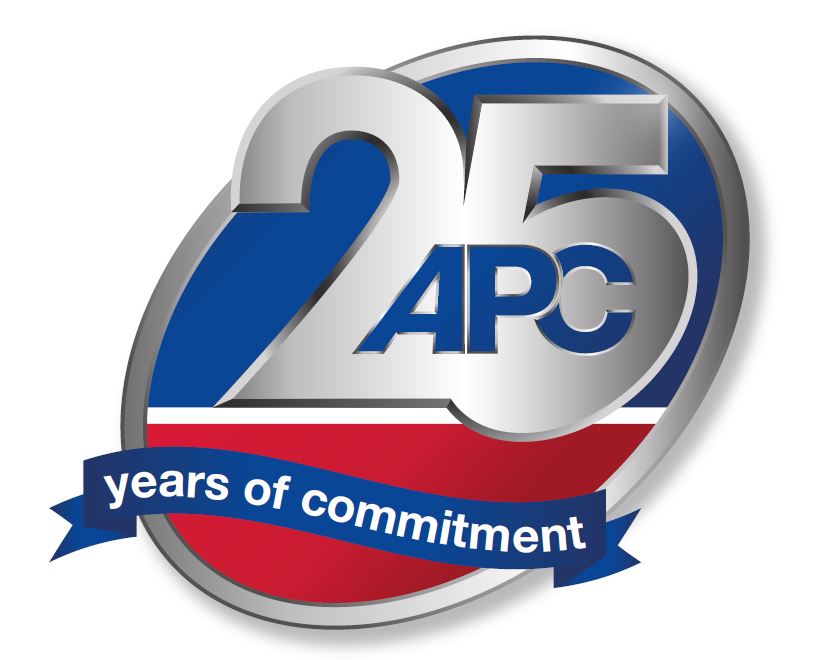 The APC, the UK's largest independent delivery network, has celebrated 25 years of excellence at its All Depot Meeting (ADM).
The annual event recognises and rewards the most successful depots and top performing individuals across the network. This year it was held in Birmingham on Saturday 14th September.
Founded in 1994, The APC turns 25 this year. The anniversary ADM put a spotlight on member depots and employees who have positively contributed to the company's success especially over the last year. These included:
Mercian Logistics Ltd, based in Hereford, was recognised as "Depot of the Year" for its outstanding efforts in delivering record customer experience scores, sales growth and delivery performance.
Agne Fellows was named "Employee of the Year" for her work establishing and leading a new department at The APC's Hub in Cannock.
Carl Davies from Herefordshire Overnight was named "Van Driver of the Year" for his commitment to customers in Barnet and Borehamwood.
Jonathan Smith, Chief Executive of The APC, said: "As we celebrate our 25th Anniversary, we recognise the depots and people that make our network truly exceptional. They offer essential logistics support to small businesses across the UK, enabling them to grow and prosper alongside us."
Corina Forman, HR Director at The APC, said: "Our people are the heart of the fantastic service we provide to small businesses across the UK. Colleagues at The APC consistently go above and beyond, and our ADM awards celebrate their dedication."
Seven depots across the UK won regional depot awards, judged on their delivery performance and handheld delivery statistics, as well as their ability to demonstrate a proven track record of exceptional service for people and businesses in the local area.
For media enquiries please email apc-team@schonandco.com.