The APC Overnight Network is committed to providing essential parcel collection & delivery services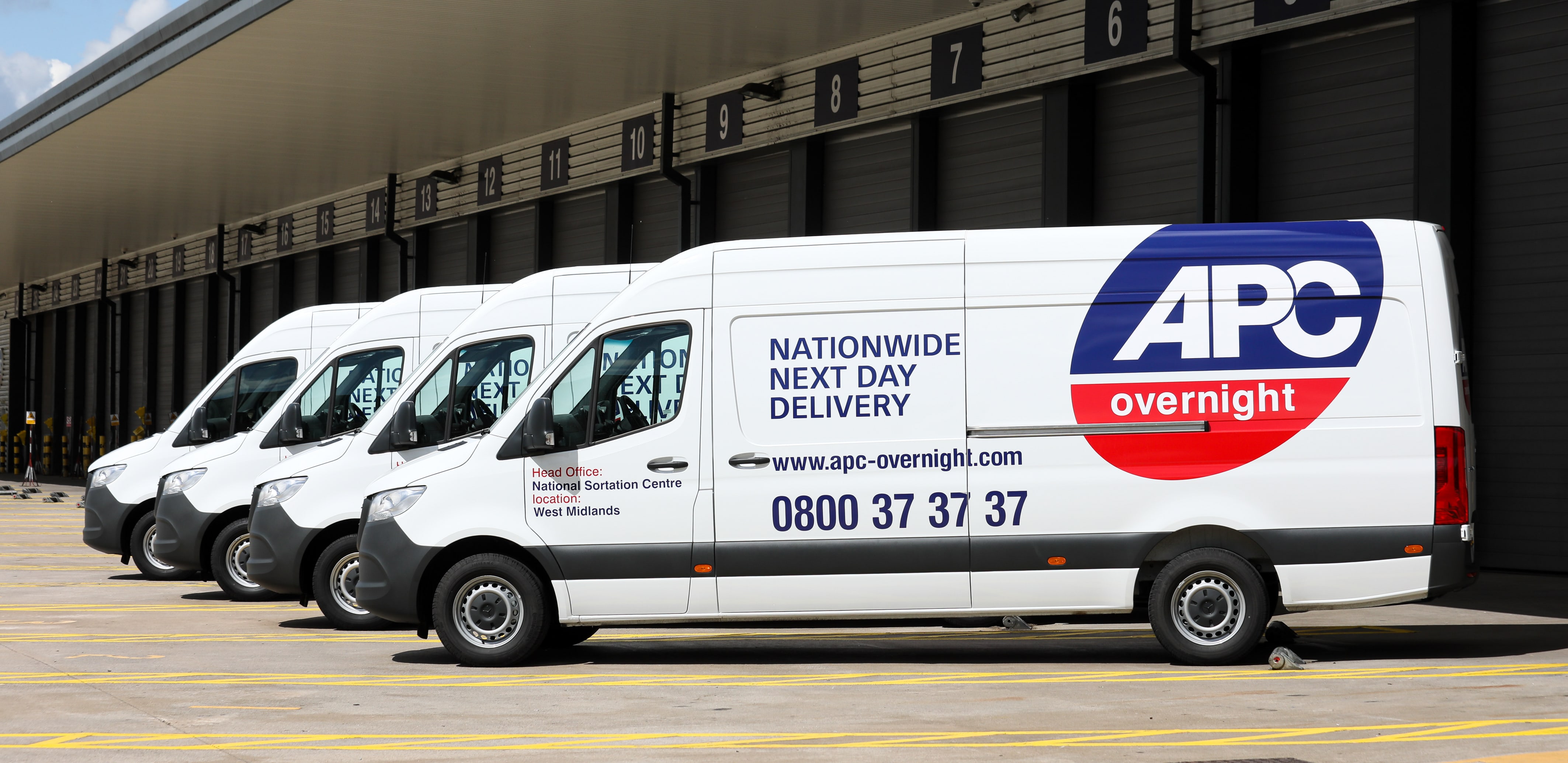 "We're committed to providing essential parcel collection and delivery services nationally on behalf of our SME customers during these times of need."
The logistics industry has been thrown into the limelight in recent weeks, with delivery companies playing an integral role in keeping essential items moving and supplying communities during the coronavirus pandemic. Delivery drivers - now classed as key workers - are quite rightly being increasingly recognised as un-sung heroes, with so many of them committed to keep serving the needs of the nation.
Though recent weeks have proved challenging for the industry – with daily changes and increased demand for essential goods being seen across networks – the dedication of workforces across our network has been critical in ensuring that we can help keep the country moving.
But while the coming weeks and months are uncertain, one thing that is certain is our industry must continue to rise to the challenges, remaining focused to ensure we can fully utilise any capacity across the network to help those that need it most, in the communities that we serve.
The Midlands will play a pivotal role in this. As a region that has had long significance to the UK's logistics infrastructure, its position and accessibility means that it is perfectly placed to be at the hub of movements across the UK. Now, more than ever this role is key and it's vital that we manage this carefully.
While there are processes being put into place to ease the safe transportation of goods, more must be done to ensure that the entire capacity of the logistics industry is employed to full effect during this crisis period. Safety is central to the industry successfully doing its bit for the national effort, with contactless collection and delivery - something that The APC put into place three weeks ago - paramount to driver safety and social distancing rules.
Properly supplying the thousands of communities across the country is critical to weathering the storm during this pandemic. For delivery companies such as The APC, which is the only delivery company that specialises in SMEs, ensuring that these businesses continue to have safe access to their communities remains a priority.
SMEs have long been the backbone of the UK economy and they will now play a major role in helping consumers through this crisis. Data from CACI estimates that 59% of shoppers expect to do more buying locally, rather than at major shopping locations. This clearly demonstrates that the delivery of items from SMEs has never been more important to benefit both their economic future and their consumers' wellbeing.
While the Midlands has a proud heritage in logistics, our network of over 100 depots across the UK remain ingrained in the local communities they serve and dedicated to supporting those in need. Increasingly we are seeing some fantastic examples of this across our network - just this week one member depot, Swift Logistics, has announced it will be working alongside Age Concern and other local businesses to help deliver hot meals to the most vulnerable elderly in West Berkshire.
In these unprecedented times it's incredible to see examples of such resilience and commitment from all of the brilliant delivery teams and other front-line workers across the country. We want to continue to do everything possible to help support those in need, across the communities we serve, and to play our part in helping businesses and consumers through this crisis.
The APC is offering to support the NHS, medical suppliers, supermarkets, Government and all of those that are trying to get essential supplies to the public. We encourage them all to get in touch - our network of SME depots cover the length and breadth of the UK and are eager to help the communities we have served for over 25 years.
For media enquiries please email apc-team@schonandco.com.