The APC Receives Internationally Recognised Silver RoSPA Award for Health and Safety Achievements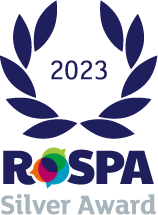 The APC is celebrating after landing a RoSPA Silver Award for the fourth consecutive year, for demonstrating high health and safety standards at its sites in Cannock and Essington.
Organisations receiving a RoSPA Award are recognised as being world-leaders in health and safety practice.
Julia Small, RoSPA's Achievements Director, said: "Accidents at work and work-related ill health don't just have huge financial implications or cause major disruption – they significantly impact an individual's quality of life. That's why good safety performance deserves to be recognised and rewarded."
Jonathan Smith, Chief Executive at The APC said: "The health and safety of our employees remains our number one priority. We're honoured to have achieved the RoSPA Silver Award for the fourth consecutive year, which reflects the continued investment we've made into our health and safety practices and the importance we place on the safety and wellbeing of our employees."
For media enquiries please email apc-team@schonandco.com.