The APC Staff in Plymouth honoured for long service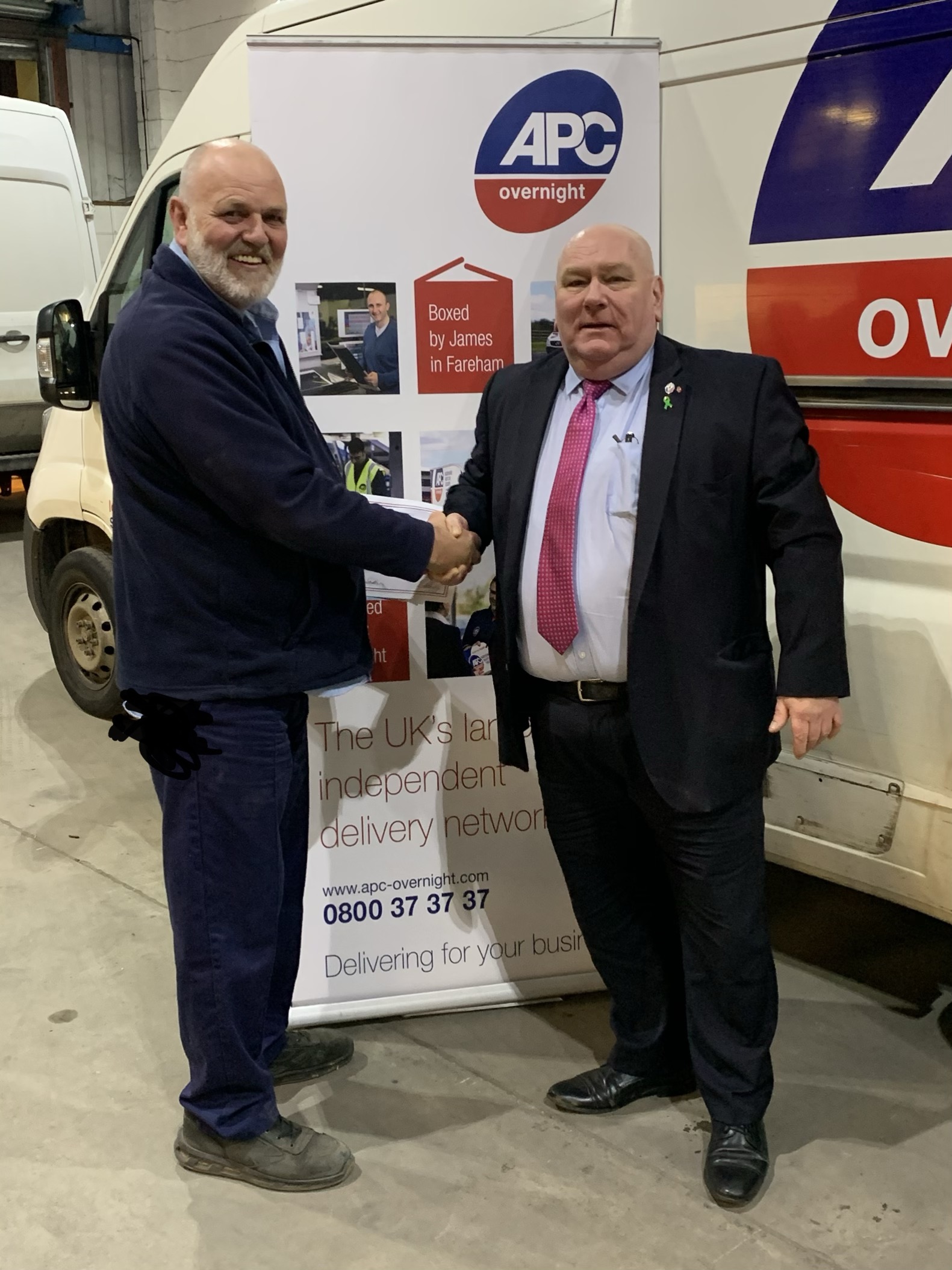 (Left to Right - Mark Frearson, Depot Manager at APC Plymouth & Steve Cornwell, Head of Network at APC Overnight)
The APC, the UK's largest independent delivery network, has presented four staff from its Plymouth depot with awards for their long service and dedication to the company.
Mark Frearson (Depot Manager), Gareth Price (Driver), Andrew James Pinkerton (Driver) and Richard Flynn (Customer Service) were all celebrated for 10 years of service to the company.
On receipt of his award, Depot Manager Mark Frearson said: "Having joined The APC in 1998 as a driver and progressing to Depot manager, I have seen many changes over the years. Customers used to sign on paperwork, but signing on epod devices is now the norm, providing complete traceability. I have witnessed The APC grow and still maintain an excellent service level despite a challenging environment. I'm proud to have been part of the journey to where we are today."
Jonathan Smith, Chief Executive at APC Overnight: "The family spirit of our employees has always been at the heart of our success. Investing in our staff is extremely important to us; we have our own dedicated training academy and actively promote apprenticeship opportunities to existing employees to support their development, encouraging every employee to thrive. It is important to us that staff at The APC are able to build long-term working relationships with their colleagues and customers. Each of this year's recipients has had a tremendous impact upon The APC and absolutely deserves to be recognised."
For media enquiries please email apc-team@schonandco.com.