Products
APC Overnight: our products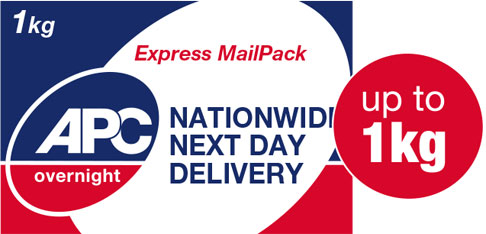 ​MailPack
Items less than 1kg.
Branded A4 plastic bag

Maximum weight 1kg

Excludes liquids.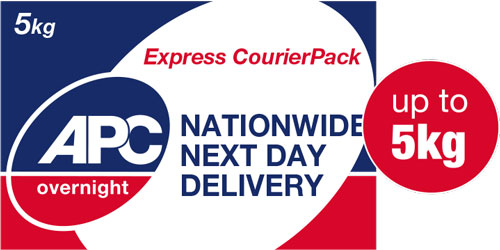 CourierPack
Items less than 5kg.
Branded A3 plastic bag

Maximum weight 5kg

Excludes liquids.
Lightweight Parcel
Items less than 5kg.
Single item

Maximum weight 5

kg

Less than 0.45m x 0.35m x 0.2m
Excludes liquids.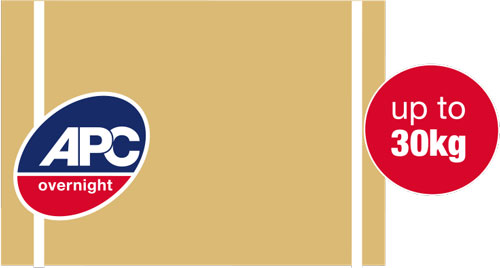 Parcel
Items less than 30kg.
Single or multi part consignments
Maximum weight 30kg per item
Maximum size 1.2m x 0.55m x 0.5m.
​We do also offer services for larger parcels; additional charges will apply. Please contact your local depot for further information.
All goods are carried under APC Overnight Conditions of Carriage, a copy of which is available upon request and online. Parcel consignments that are unable to travel safely on a conveyor system because of size, shape or packaging are deemed non conveyable. All timed, specialist services and non conveyable items carry an additional charge - please ask for further details. Volumetric rates apply.